The Staroma Lite Plus is designed to push the boundaries of a 20mm coil, while preserving the unique qualities of Staroma Lite. In the balance between housing and gemstone mass, the Staroma Lite Plus is heavily biased towards gemstone mass.
Features of SS316 - Staroma Lite Plus:
1. Extended Gemstone Chamber with around 95% of gemstones situated at "Heater Coil Zone". The 5%-6% space on the cap area is for better double decker performance, so that concentrates do not evaporate immediately, but falls into the "Heater Coil Zone".
2. Gemstone Chamber normal capacity is around 300-310pcs of 3mm Rubies. A few threads on the cap can be sacrificed, to increase Gemstone Chamber capacity further. This is not necessary for most users.
3. Extra airflow to compensate for increase in depth. Air holes are now also chamfered, for better airflow and concentrate use.
4. Begin usage at no more than 510F and slowly increase/decrease to your desired temperatures.
5. Reduced diameter to compensate for deeper Gemstone Chamber. Staroma Lite Plus is now only 40g.
6. Coil needs to be stretched slightly longer than the Gemstone Chamber length, and then pushed back (like a spring) with the cap, for a good and tight fit.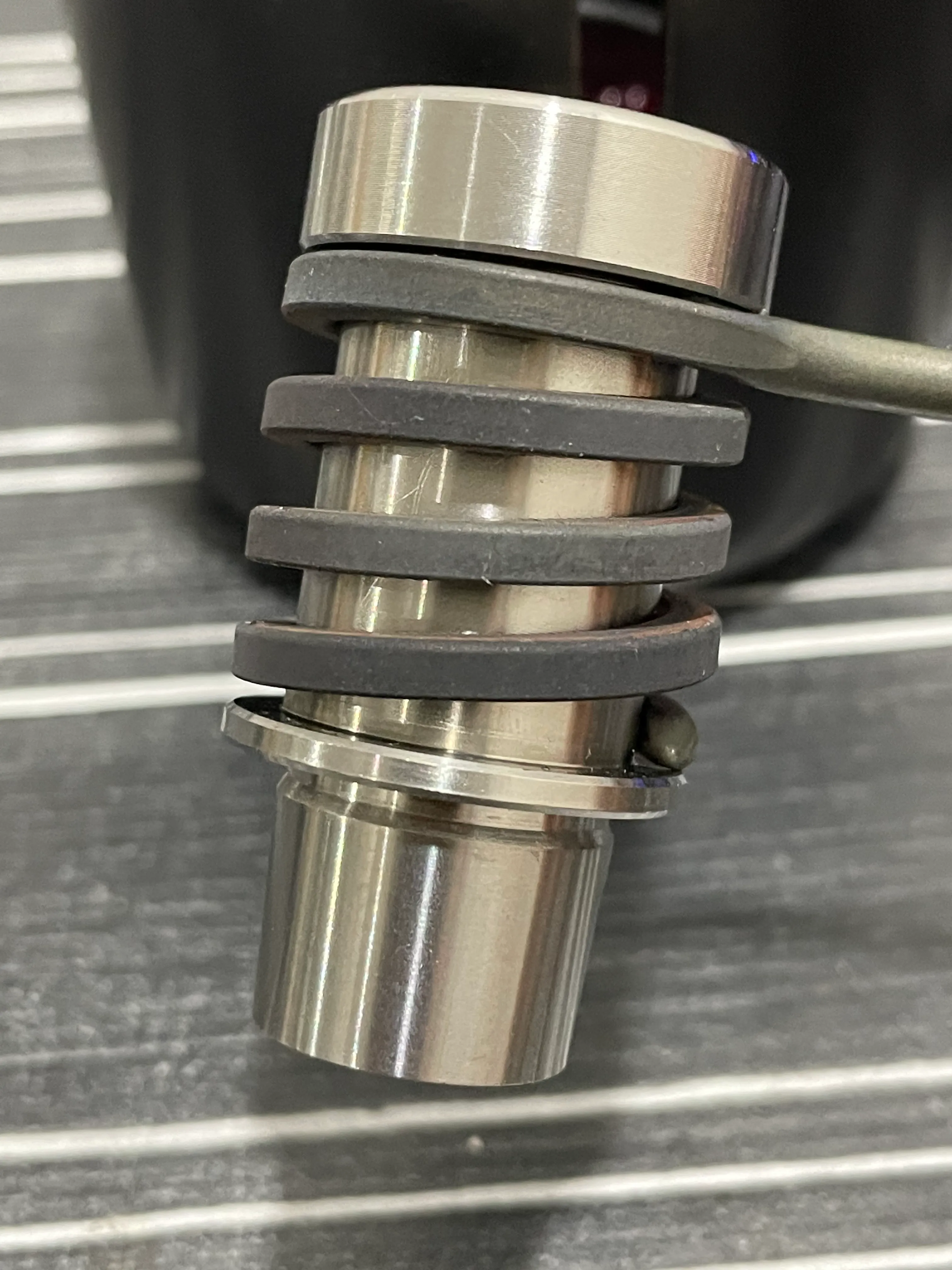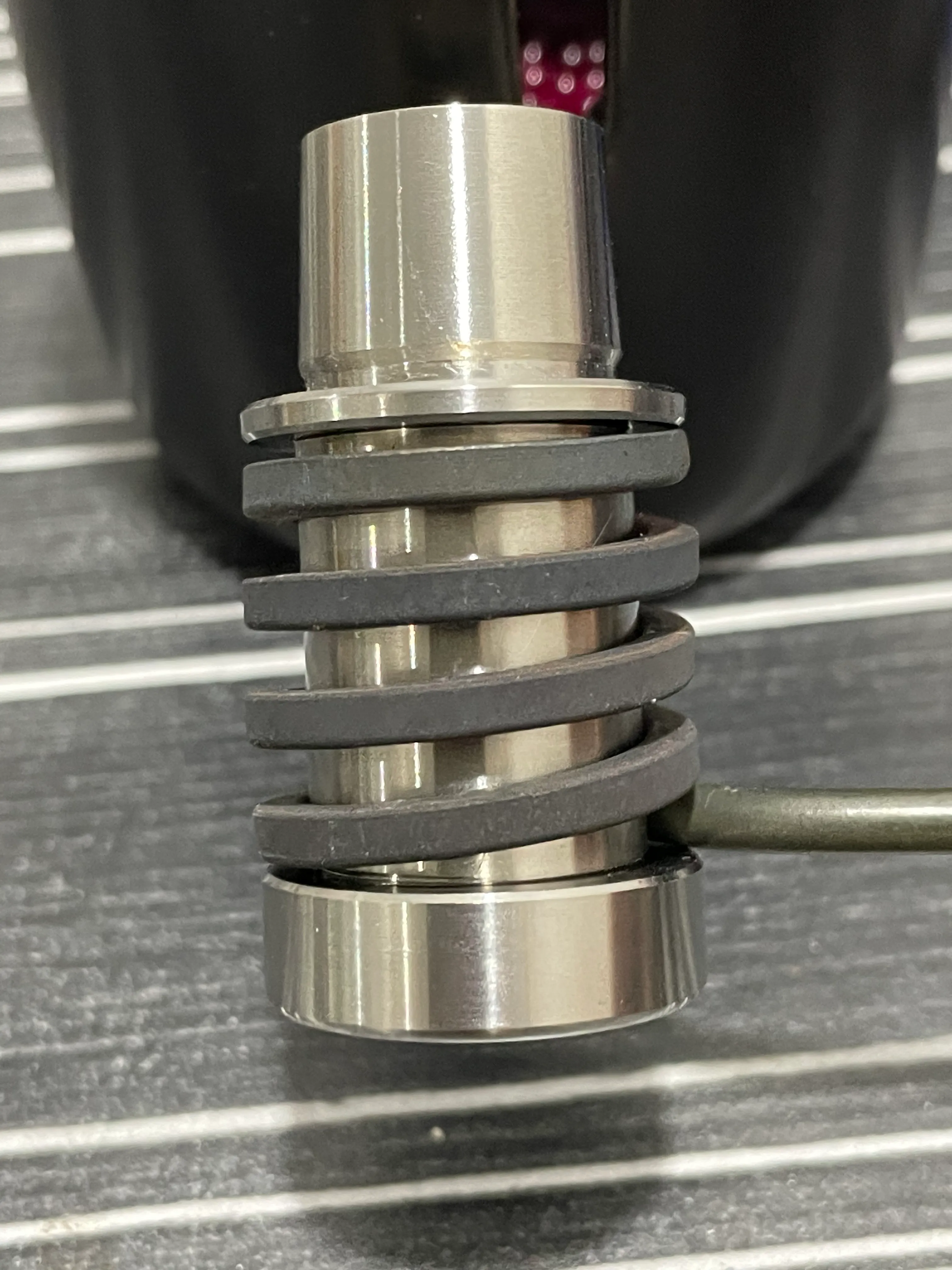 Do not use incompatible coils on Taroma Lite Plus. If you are not familiar with the different pinouts in the market, it is highly recommended that you purchase full kits instead. For reference, our Coil Pinout is:
Do not use incompatible coils on Staroma Lite Plus. For reference, our Coil Pinout is:
Coil (Male 5 pin XLR connector) PIN 1 = TC-, PIN 2 = TC+, PIN 3 = GND, PIN 4 = AC-, PIN 5 = AC+
Note: When resting the heater for a long time, the Staroma Lite Plus Stand will feel like touching a bowl of hot soup. However, it is safe to touch for a few seconds.
The applications for Staroma Lite Plus are endless. Anyone who requires small scale, ultra clean convection heating, at precise temperatures will benefit from the Staroma Lite Plus. Due to its standard laboratory glass sizes, modifying the Staroma Lite Plus to suit your needs is made very easy. There are truly no fixed way to use the Staroma Lite Plus.
Each Staroma Lite Plus uses around 310pcs of 3mm Rubies. There are no Rubies/Gemstones included in this kit. If necessary, please add them to your order HERE (two bags required)
This link is ONLY for 1 x Staroma Lite Plus SS316 Housing
No warranties or returns