Update 24/11/2022: We added some new colors. This batch is very beautifully made, with the addition of a vacuum oven
---------------------------------------------------
1 x Walnut StabWood Coil Handle in Black, Pinkish Red, Green or Blue
For this project, we collaborated with a 4th generation woodmaker, in a remote village located in Bozhou, China.
Being a small, traditional and struggling business, they do not own any vacuum ovens or similar equipments. Each handle is therefore air dried and is sometimes at the mercy of the weather. As such, tiny bubbles can be seen on the resin section of the handles. They give a unique look and does not affect usage in any way. Please do not purchase if you cannot accept this.
We're also happy to share, that the woodmaker is now able to afford a vacuum oven, with the profits made from our first QaromaShop order. We hope this will bring them more opportunities while offering better products.
Together, let's help keep traditional businesses alive!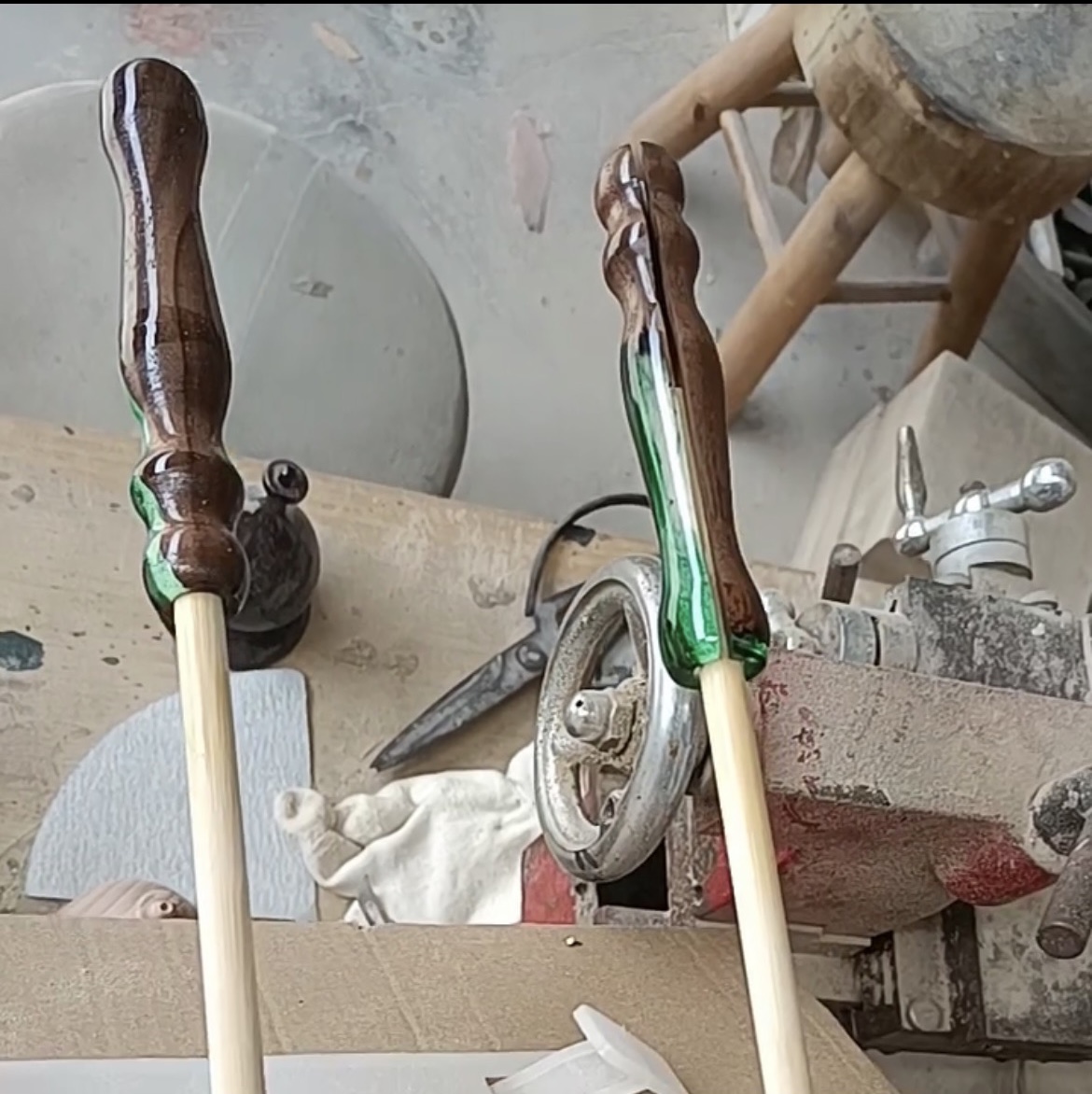 No warranties or returns